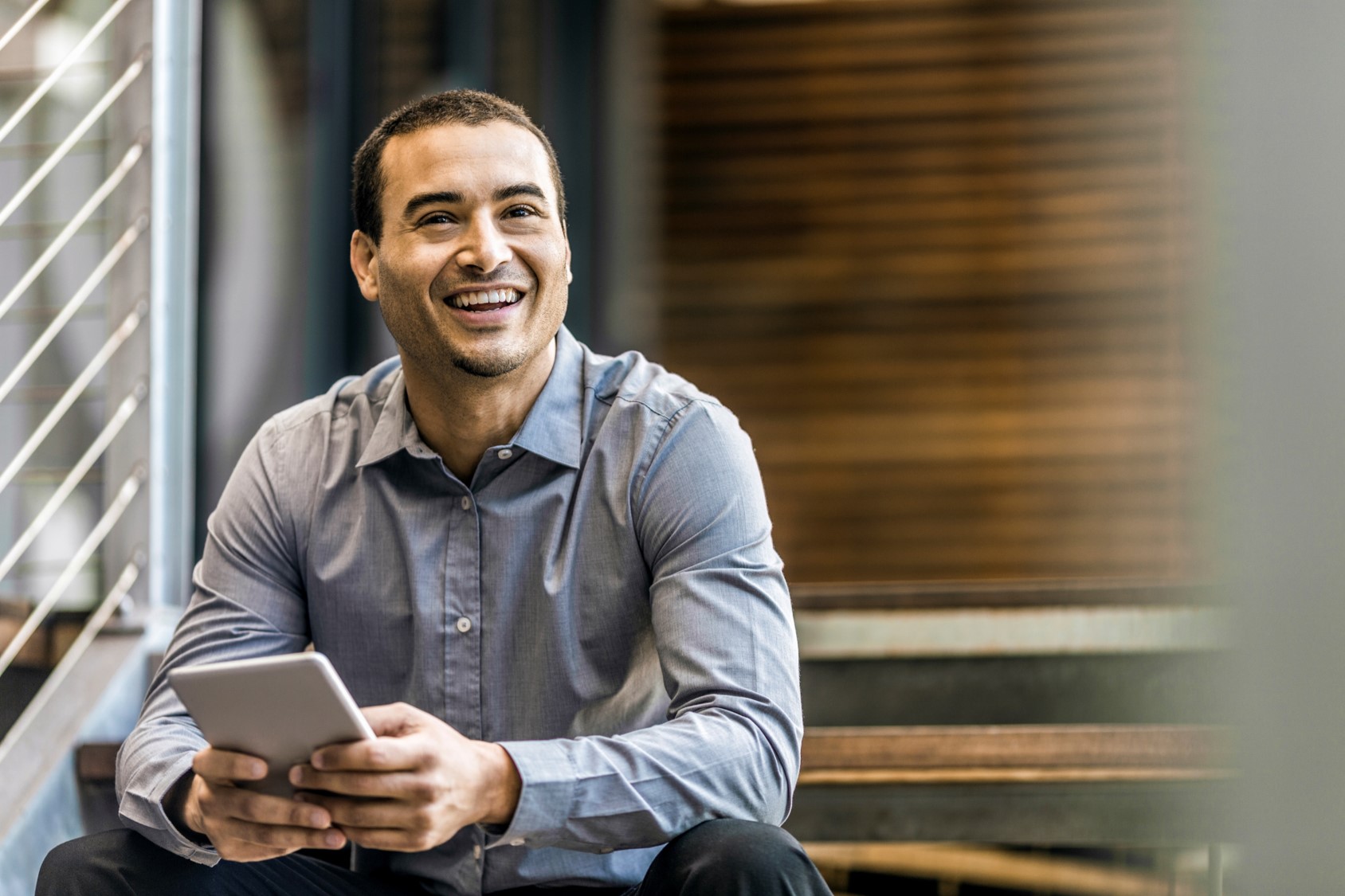 A new era of transformational leadership.
Description
Today's rapidly changing business environment needs a new leadership approach, as we move away from old-style thinking and enter the new era of transformational leadership. It's time to challenge traditional views of leadership and management, and bring about the paradigm shift needed to enable the exceptional performance, behaviour, and thinking that lead to success in modern business.
Whatever your line of work or industry, IMNZ's ACCELERATE programme will equip you with the tools, insight and mindset you need to be tomorrow's leader today. You'll learn to understand and develop your leadership approach, enhancing your vision and the impact you have on both your team and business.
As a six-day, intensive leadership course with the focus on you, ACCELERATE will take you on a voyage of personal discovery, transforming your capabilities so that you can transform those around you. Master your personal leadership style, leverage your strengths, focus your mind on success, and learn to create and lead impressive teams, all through IMNZ's ACCELERATE programme.
---
Employer Benefits
ACCELERATE's leadership training produces strong leaders who can create and lead high-impact teams and produce results no matter the business climate, so organisations who send their employees to ACCELERATE shouldn't be surprised when they return as more competent, confident, and capable individuals.
All of IMNZ's training and management courses can be delivered in-house, and can be completely customised to meet the needs of your organisation. Our in-company solutions range from training and short courses to psychometric assessments and coaching, and allow your organisation to minimise the time and cost involved in training staff and enhancing organisational learning.
---
Modules
Pre-Assessment - Gain insight into your personality, motives, talents, preferred culture, and competency potential using our world-class assessment tools. Understand your preferred style and find out where your strengths and areas of development lie.
Coaching - Receive three one-on-one coaching sessions to ensure your learning pathway is aligned with the programme, giving you invaluable insight and fostering your personal accountability for outcomes.
Breakthrough Leadership - Using an experiential and practical approach to leadership essentials, we'll help you to create a leadership vision and start on the journey to reaching your full potential.
Trust - Increase your understanding of what Trust means in a multi-cultural environment and establish it firmly while addressing the important issue of psychological safety.
Leading Dynamic Teams - Master the essential skills needed to manage diverse, challenging, and dynamic teams, and learn how to develop a collaborative culture and implement strategies to build trust, manage conflict, gain commitment, and optimise engagement.
Optimising Performance and Building Resilience - Practice analysing and optimising business performance, management systems and processes. Learn to inspire, align and direct people towards a single goal, and apply coaching models and resilience strategies to enhance suitability and drive results.
Design Thinking - Acquire the skills required to successfully create and lead an innovation-focussed team, that develop new ways of doing things and improved problem-solving methods. Learn to build an anticipatory, agile, and creative workplace.
Strategic Future Focused Thinking and Planning - Shape your organisation so it better delivers value. Develop high-level business plans and implement strategic tools to achieve impressive personal performance levels and improve your business outcomes.
*Note that all modules are compulsory for completion of this program. Please ensure you select all 6 modules when completing online registration.
---
What Is Covered
ACCELERATE graduates can:
"Get leadership right" by leading rather than managing
Have more influence and impact on their teams
Challenge the status quo and drive results
Manage change and complexity with conviction
Validate thinking and network with peers
Out of all our short courses, ACCELERATE is for those who want to achieve the next level of success in leading individuals, teams, and organisations to their highest level of performance. Download the ACCELERATE brochure now for more information, or contact IMNZ with any other enquiries.
*Book 8 weeks before the start date and get 15% off the course
---
Tue 09:00 AM - Thu 03:30 PM
16 weeks
Wellington
IMNZ
Programme
20% off available
Sessions
Breakthrough Leadership Workshop (COMPULSORY)
Tue 26 Feb 09:00 - Tue 26 Feb 16:30
Wellington
Trust Workshop (COMPULSORY)
Wed 27 Feb 09:00 - Wed 27 Feb 16:30
Wellington
Leading Dynamic Teams Workshop (COMPULSORY)
Tue 02 Apr 09:00 - Tue 02 Apr 16:30
Wellington
Optimising Performance and Building Resilience Workshop (COMPULSORY)
Wed 03 Apr 09:00 - Wed 03 Apr 16:30
Wellington
Design Thinking Workshop (COMPULSORY)
Wed 05 Jun 09:00 - Wed 05 Jun 16:30
Wellington
Strategic Future Focused Thinking & Planning Workshop (COMPULSORY)
Thu 06 Jun 09:00 - Thu 06 Jun 16:30
Wellington
6x 1-day workshops
Tue 09:00 AM - Wed 03:30 PM
16 weeks
Auckland
IMNZ
Programme
20% off available
Sessions
Breakthrough Leadership Workshop (COMPULSORY)
Tue 05 Mar 09:00 - Tue 05 Mar 16:30
Auckland
Trust Workshop (COMPULSORY)
Wed 06 Mar 09:00 - Wed 06 Mar 16:30
Auckland
Leading Dynamic Teams Workshop (COMPULSORY)
Tue 09 Apr 09:00 - Tue 09 Apr 16:30
Auckland
Optimising Performance and Building Resilience Workshop (COMPULSORY)
Wed 10 Apr 09:00 - Wed 10 Apr 16:30
Auckland
Design Thinking Workshop (COMPULSORY)
Tue 14 May 09:00 - Tue 14 May 16:30
Auckland
Strategic Future Focused Thinking & Planning Workshop (COMPULSORY)
Wed 15 May 09:00 - Wed 15 May 16:30
Auckland
6x 1-day workshops
Tue 09:00 AM - Wed 04:30 PM
16 weeks
Early Bird

$5,949.15

excl. GST

$6,999.00

excl. GST
Sessions
Breakthrough Leadership Workshop (COMPULSORY)
Tue 02 Jul 09:00 - Tue 02 Jul 16:30
Wellington
Trust Workshop (COMPULSORY)
Wed 03 Jul 09:00 - Wed 03 Jul 16:30
Wellington
Leading Dynamic Teams Workshop (COMPULSORY)
Tue 13 Aug 09:00 - Tue 13 Aug 16:30
Wellington
Optimising Performance and Building Resilience Workshop (COMPULSORY)
Wed 14 Aug 09:00 - Wed 14 Aug 16:30
Wellington
Design Thinking Workshop (COMPULSORY)
Tue 24 Sep 09:00 - Tue 24 Sep 16:30
Wellington
Strategic Future Focused Thinking & Planning Workshop (COMPULSORY)
Wed 25 Sep 09:00 - Wed 25 Sep 16:30
Wellington
6x 1-day workshops
Tue 09:00 AM - Fri 05:30 PM
16 weeks
Early Bird

$5,949.15

excl. GST

$6,999.00

excl. GST
Sessions
Breakthrough Leadership Workshop (COMPULSORY)
Tue 06 Aug 09:00 - Tue 06 Aug 16:30
Auckland
Trust Workshop (COMPULSORY)
Wed 07 Aug 09:00 - Wed 07 Aug 16:30
Auckland
Leading Dynamic Teams Workshop (COMPULSORY)
Tue 10 Sep 09:00 - Tue 10 Sep 16:30
Auckland
Optimising Performance and Building Resilience Workshop (COMPULSORY)
Wed 11 Sep 09:00 - Wed 11 Sep 16:30
Auckland
Design Thinking Workshop (COMPULSORY)
Thu 17 Oct 09:00 - Thu 17 Oct 16:30
Auckland
Strategic Future Focused Thinking & Planning Workshop (COMPULSORY)
Fri 18 Oct 09:00 - Fri 18 Oct 16:30
Auckland
6x 1-day workshops
---
Suggested courses
Powered by